Collaborators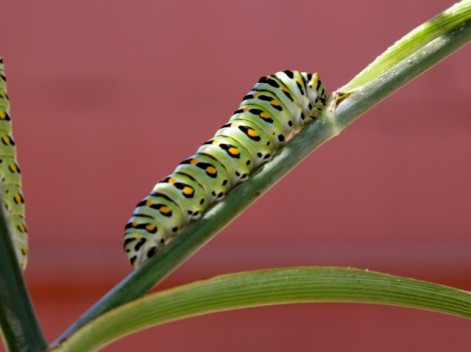 URBAN HEDGEROW is a collaborative team of instigators, artists, creators, thinkers, conservationists, ecologists and bug lovers.
Founded in 2009 in San Francisco, we wanted to acknowledge and increase the beauty existing around us. We encourage the integration of habitats that grow between the cracks of the city in our urban community. Examining and taking a closer look at how we can utilize design and art to raise awareness and provoke conversation about the built environment around us. This ranges from workshops & seminars, to public & private art exhibitions, to one on one consultation on how to integrate site-specific nature into your property. Urban hedgerow leaves trails through the city of bespoke bug boxes, bug houses, wall panels, large habitat sculptures, sidewalk gardens, planted roofs and green spaces that connect us, remind us we are nature.
---
LISA LEE BENJAMIN

Catalyst, Master Instigator

With love and beauty leading her, Lisa Lee Benjamin is a catalyst for the planet. She is profoundly dedicated to altering the way we live and transforming passion into action. As Principal of Evo Catalyst, an environmental design and consulting firm based in San Francisco, Lisa works internationally in collaboration, to open the possibilities and challenge our ideas of sustainability and community to create systems that work.
www.lisaleebenjamin.com

JASON DEWEES

Articulate, Academic, Thought Provoker

Jason is a writer and horticulturist born and living in San Francisco. A contributing editor to Garden Design magazine, he has worked as chief writer for the California Division of the American Cancer Society. He writes the Palm Broker blog and edits Flora's Blog, both at FloraGrubb.com. He is currently staff horticulturist at Flora Grubb Gardens and East West Trees. Responsible for the Tree Canopy Succession Plan for the San Francisco Botanical Garden, he serves on the Horticultural Advisory Committee for the San Francisco Botanical Garden, and on The San Francisco Conservatory of Flowers Advisory Council.

PAUL CESEWSKI

Artist, Moving Parts and Interactive Master Builder

Fun is the universal language. Paul Cesewski AKA Paul da Plumber builds pedal powered carnival rides and other large-scale kinetic sculptures for art shows and interactive carnivals. Many of his rides travel with San Francisco's Cyclecide Bike Rodeo. His two-seater pedal powered ferris wheels floated down the Mississippi with the Miss Rockaway Armada. His 30 foot tall pedal powered itinerate Star Wheel has appeared at festivals all over. His newest project, a homemade train that travels on abandoned railroads and accompanying documentation of his adventures.
See more at www.paulsrides.com

AMBER HASSELBRING

Artist, Documentor, Photographer, Butterfly Keeper

Amber Hasselbring is a San Francisco-based artist. Her current artwork, the Mission Greenbelt Project, seeks to partner with San Francisco residents to construct a contiguous corridor of sidewalk, potted and rooftop gardens planted with California native plants that attract birds and invertebrates. By harnessing community creativity to build these public gardens, the Mission Greenbelt Project fosters urban environmental stewardship.
www.art-eco.org/missiongreenbelt/missiongreenbelt.html

COLLEEN SMITH

Woodworker, Designer, Seeker

Colleen creates organic, contemporary wood furniture and designs and installs living walls and gardens. Her love of the natural world, coupled with over a decade of living and working internationally, is vividly reflected in her style. Her work has been placed in private residences, restaurants, spas and exhibitions across the country and she aims to respect the beauty inherent in most things. Colleen has been called a lumberjack with design tendencies, and takes that as a compliment.
www.colleensmithdesigns.com

GEOFF FISHER

Designer, Fine Artist, Maker

In his Buckinghamshire Studio, Geoffrey Fisher works exclusively in wood using traditional cabinet making techniques to produce a range of bespoke designs for the home and garden. From his background as a Fine Artist he brings with him the kind of exacting craft skills that are currently experiencing a revival. He believes that by using hand tools to work a naturally renewable resource like wood he maintains an invaluable relationship with the material that both stimulates the imagination and the physical senses.
www.geoffreyfisher.com

OONA GARDENER

Ceramic Artist, Teacher, Inspirator

Oona Gardner earned her BA from Bennington College and an MFA from the Cranbrook Academy of Art, Bloomfield Hills MI. Gardner's recent shows include group shows Provisional at the Orange County Center for Contemporary Art and one at Chime & Co., Los Angeles. She also participated in a solo project, Accumulation and Entropy: The Potted Plant Project at the National Council on Education for the Ceramic Arts. In 2010 Oona was an artist-in-residence at Nes Artist Residency in Skagastrond Iceland. This fall she is guest curating a show at Arena One Gallery in Santa Monica and her work is being featured in the upcoming publication, Mañana por la Mañana. She is always creating and thinking of new ways for us to see the world.

IAN MCDONALD

Sculptor, Artist, Futurist, Educator

Ian McDonald is an artist living and working in San Francisco. He has shown in the United States, Europe and Japan, including Rena Bransten Gallery, aov Gallery, and Yerba Buena Center for the Arts in San Francisco and The New Wight Gallery at UCLA in Los Angeles. European venues include, Nieuwe Vide Gallery in Holland, Sophienholm Exhibition Hall in Copenhagen Denmark, and the Svendborg Kunstingbygning Museum in Svendborg Denmark. In 2007 he was awarded the "Premio Faenza" from the Museo Internazionale della Ceramiche in Faenza, Italy. He has completed residencies in Holland at the European Ceramic Workcenter, the Museum of International Ceramics in Denmark and the Museum of Fine Arts at the De Young Art Center in San Francisco. He is currently on the Faculty at The San Francisco Art Institute in the Ceramics and Sculpture Department. He is represented by Rena Bransten Gallery in San Francisco.

KEVIN C SMITH

Artist, Master Builder

SmithBuilt: a San Francisco-based building venture blending collaborative design with artistic and unique projects. Over 20 years, seasoned builder & contractor Kevin Smith has created an eclectic portfolio: house remodels, custom carpentry, specialized interior modifications, and exterior physical art installations. SmithBuilt combines its deep knowledge of conventional construction, carpentry and creative design with a passion for creating interactive and experiential spaces.
www.smithbuiltsf.wordpress.com

DUSTY GEDGE

Performer, Conservationist, Ornithologist, Transformationalist

Dusty has had a deep and active love of nature since he fell out of his baby chair aged two to chase a robin. A cracked skull did nothing to dull his appetite. These days he spends most his time in disguise and undercover, wearing a grey or pinstriped suit. Jim Mcclelland, editor in chief of SUSTAIN magazines once referred to Dusty as a "…content terrorist…"

JOHN LITTLE

Visionary, Habitat Builder

A truly talented designer and visionary, John started building habitats over 10 years ago because it just made sense. He is a master of allowing nature to do what it does best and framing it so we humans can understand and digest the true beauty of the natural world. He is witty and charming and full of ideas!

BLAZE GONZALEZ

Artist, Minimalist, Master Organizer, Idealist

Blaze is the true definition of a creative. An artist, designer, writer and creator of beautiful objects, Blaze's work is inherently conceptual, minimal and abstract. Her use of vague aesthetics contradicts the incisive profundity present in her work. With a BA from the San Francisco Art Institute, she infuses her background in cultural anthropology, urban design, and visual art to create 2d and 3d work. She is constantly on the prowl to deeply engage with the built environment.
---
SPECIAL THANKS TO
Jules Arthur
George Richardson
Phillip Gerrie
Jared Braiterman
Flora Grubb Gardens
Annabel Downs
Karla Dakin
Stephan Brenneisen
Manuel Speck
Constantine Konstantakis
Andrew Plotsky
Johanna Silver
Mike Burgess
Deepa Preeti Natarajan
SFAI
Liam O'brien
J.Scott McIvor